When you set up your account on DonorsChoose, you include a personal email address where we can reach you with updates about your project. To verify that your account belongs to an eligible public school teacher, we also ask you to enter your school email address: we won't use this email address as our primary way to contact you, but will ask you to confirm that you can receive and click a link within your school email inbox.
To locate our teacher verification page, log in to your teacher account and create a Distance Learning Project. If your Distance Learning option is greyed out, click on the banner to "verify your school email address" or the "Get Verified" link, and you'll be brought to our verification page.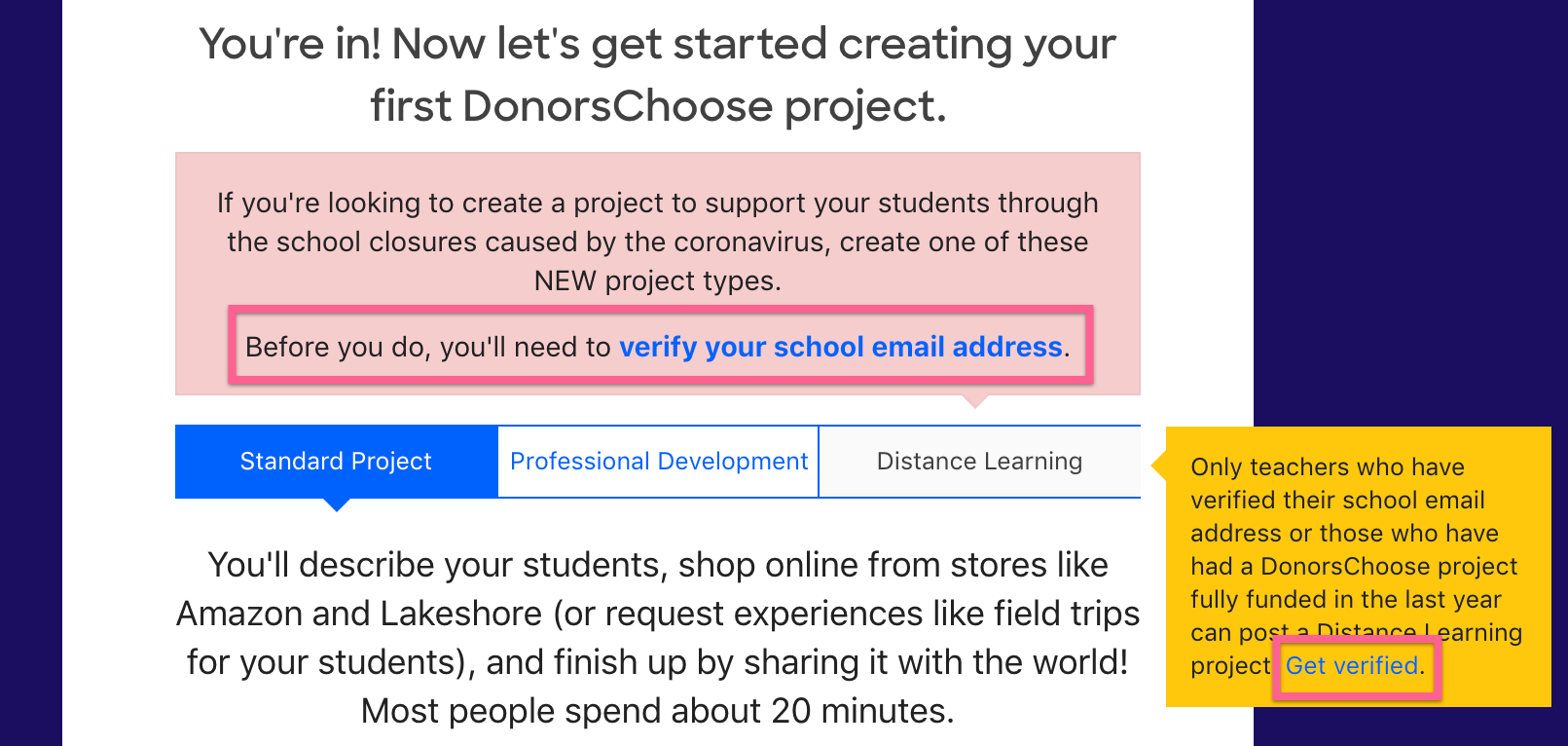 If you've completed steps to verify your teacher account, you should have received a message to your school email address. Check that inbox and click the link in the message to complete verification.

Here are some additional tips on verification from our team:
If you are having

trouble with your school email address

, try a district email address if you have one.

If you are having

trouble receiving the email

to click into, check your spam folder. It is most likely being blocked by a spam filter or routed into a spam folder.

If you

do not have a school email address, reach out to our team.
If you're not able to verify using our verification page, email us at verify@donorschoose.org:
Use your school email address to write to our team at

verify@donorschoose.org

Make sure to include the following information in your initial message:
Your DonorsChoose account email (usually your personal email address)

Your school email address

Full name and title, or description of teaching role.

[Optional] A link to your school website