Congrats on your fully funded project!
If your project has been fully funded, you will receive an email notification from DonorsChoose requesting that you confirm funding for your project.
To confirm (or decline) funding:
Sign in

to your account and click your name to access your drop-down menu.

Click "Projects" to access your project's information.

Click the "Confirm funding for [project name]" notification.

You can also scroll down to your "Projects" section and access the same link by clicking on "Confirm funding" next to your project.

You'll have the option to accept or decline the funding after you click this link.

If you accept funding, we'll order your materials shortly. If you decline funding, we'll return all donations to your donors so that they can choose a new classroom project to support. We'll also return the points you used to submit the project to your teacher account, which you can see on your "Private info" page.

When verifying your shipping information, y

ou can tell us your availability

, and we'll place your order based on the date you select. During summer break, just to make sure everything gets where it should, we'll also email your principal that resources are on the way.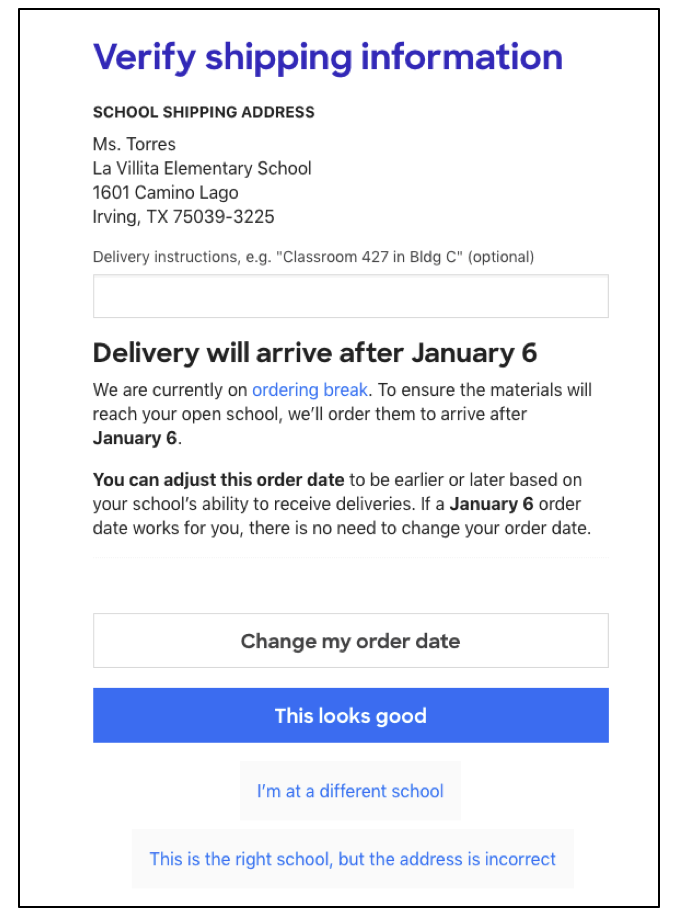 Didn't receive an email when your project was fully funded? Read our troubleshooting tips if you haven't received this confirmation email.