Occasionally, vendors are unable to ship items within 3 weeks because the availability changed while the project was being funded. If this happens, we'll email you instructions to select new material(s).
To shop for replacements, select the yellow banner in the projects' tab of your teacher account.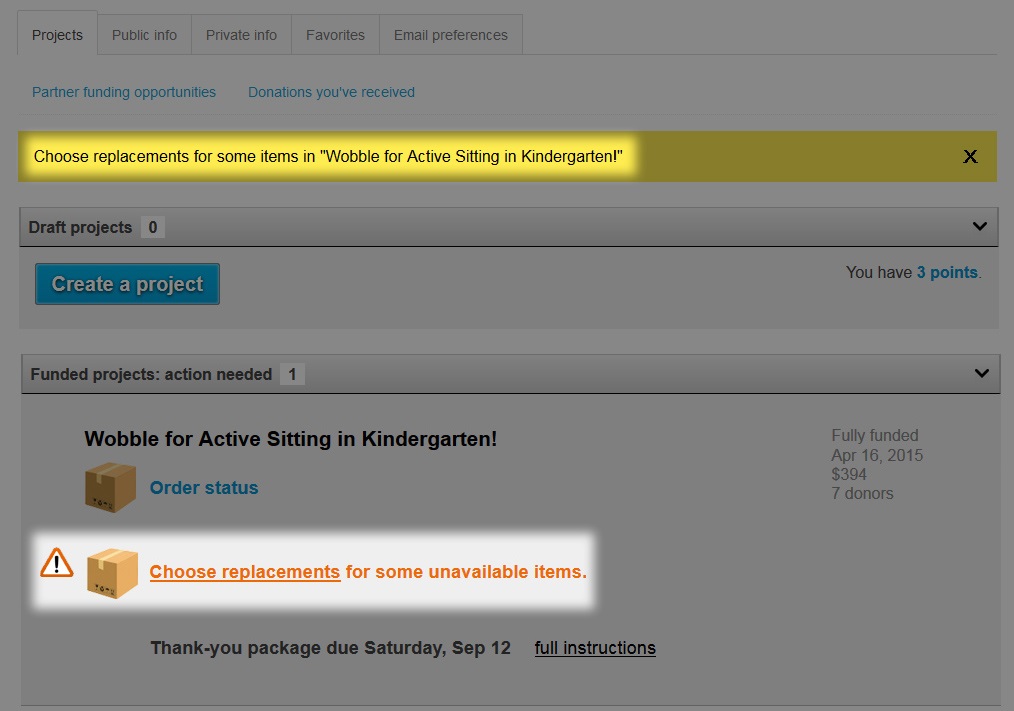 When selecting replacement resources, request items that speak to the goals of your project. Shop for similar items or the same resource from a different vendor – this will keep your project on track. Our replacement forms can cover small price increases to get you what you need. 
Once your request is reviewed by DonorsChoose.org staff, the replacement order is sent to the vendor(s). You can track your replacement order status on the projects' tab in your teacher account.
Wondering what happens when you don't select replacements? After you've indicated you have everything you need for your project's success, we'll use the remaining project funding to help cover price increases, high freight charges, and fund additional project materials for other teachers. You'll still need to complete your Thank-You Package using the materials you've received.
If you need any help shopping for replacements or completing your Thank-You Package please contact us.