When can you edit a project?
If your project is currently posted on our site AND has not received any donations, you can make any edits you'd like by returning your project to a draft status. You can do this by heading over to the Projects section of your account and clicking on the "Return project to draft" button underneath your project title. Once your project is in draft status, you can make any edits and resubmit it.  Then, it will be re-screened by our team and re-posted if eligible.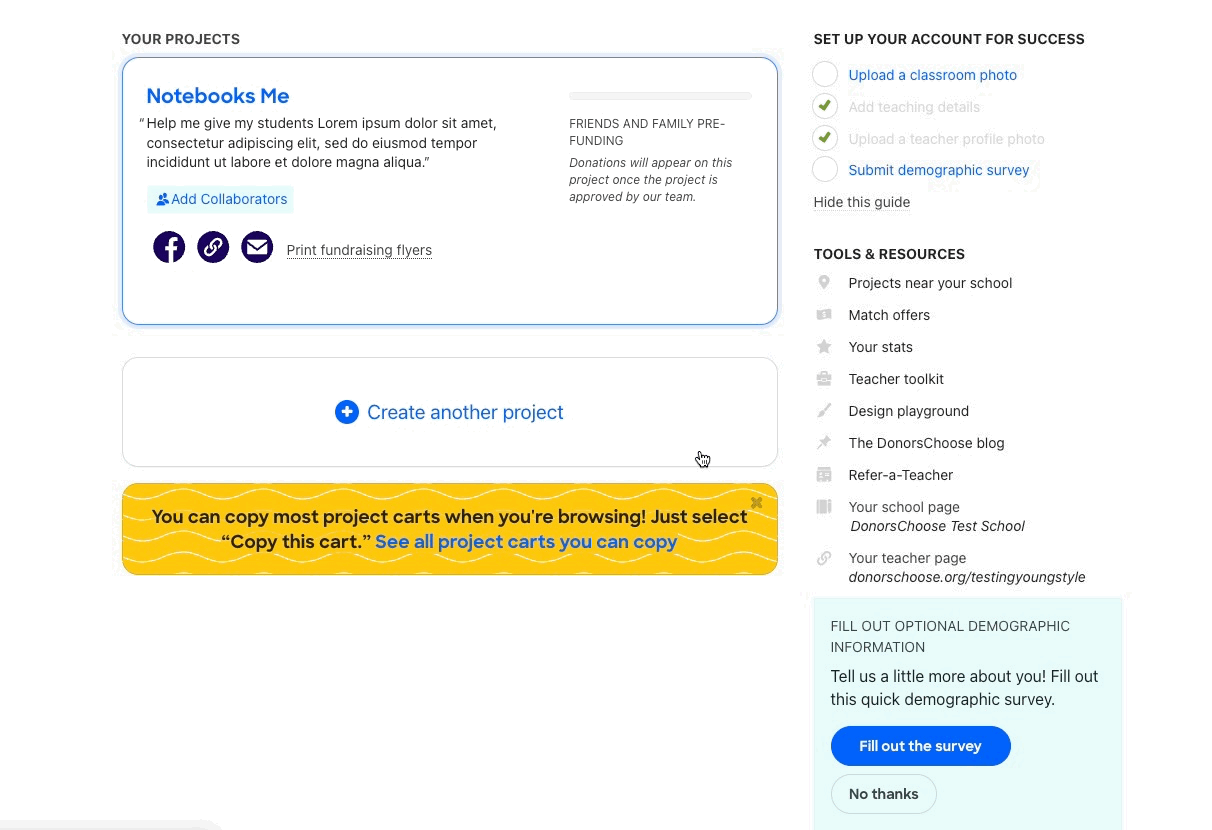 When you cannot edit a project.
If your project has received donations, you're not able to make any edits, including:
Requesting different materials

Changing the quantity of items

Decreasing or increasing class trip or visitor costs
Why? Once donors have contributed to your project, we "lock" it from editing to ensure the donation is used as the donor intended. 
If you need to make critical changes to your project after it has received donations, the only option is to remove your project and post a new one.  It's important to note that if you go this route, it's possible that not all donations to your current project will return to you for your new project.  Learn more about how donations are reallocated.