Have a promo code? That's awesome!

To use a promo code:
Choose a project to support.

Enter the amount you'd like to give, and press "give." (Don't include the match amount. We'll take care of that.)

Proceed to check-out.

On the payment screen, enter your promo code in the box labeled "promo or gift code" and press "apply."

Enter remaining payment details and press "Place this donation."

You're all set!

Here's what it looks like: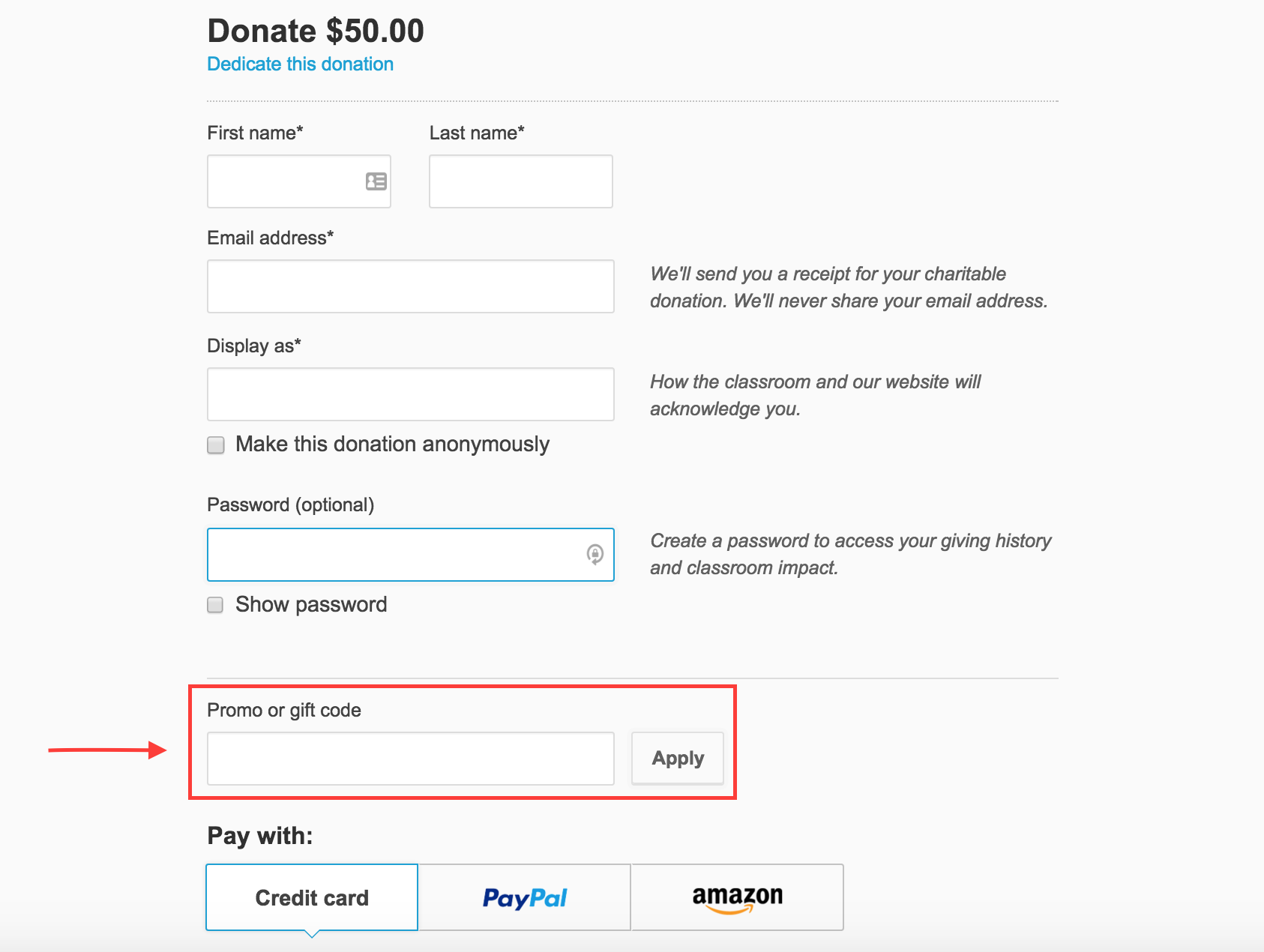 Additional info:
Gift card redemptions, donations made with account credits, and checks cannot be matched.
Promo codes may limit how many dollars can be matched per donor.
Every promo code has a defined end date.