Have a promo code? That's awesome!

To use a promo code:
Choose a project to support.

Enter the amount you'd like to give, and press "give." (Don't include the match amount. We'll take care of that.)

Proceed to check-out.

Underneath "Complete your donation," click on the words "Apply a gift or promo code"
Enter your promo code and click "Apply"

Enter remaining payment details and press "Place this donation."

You're all set!

Here's what it looks like: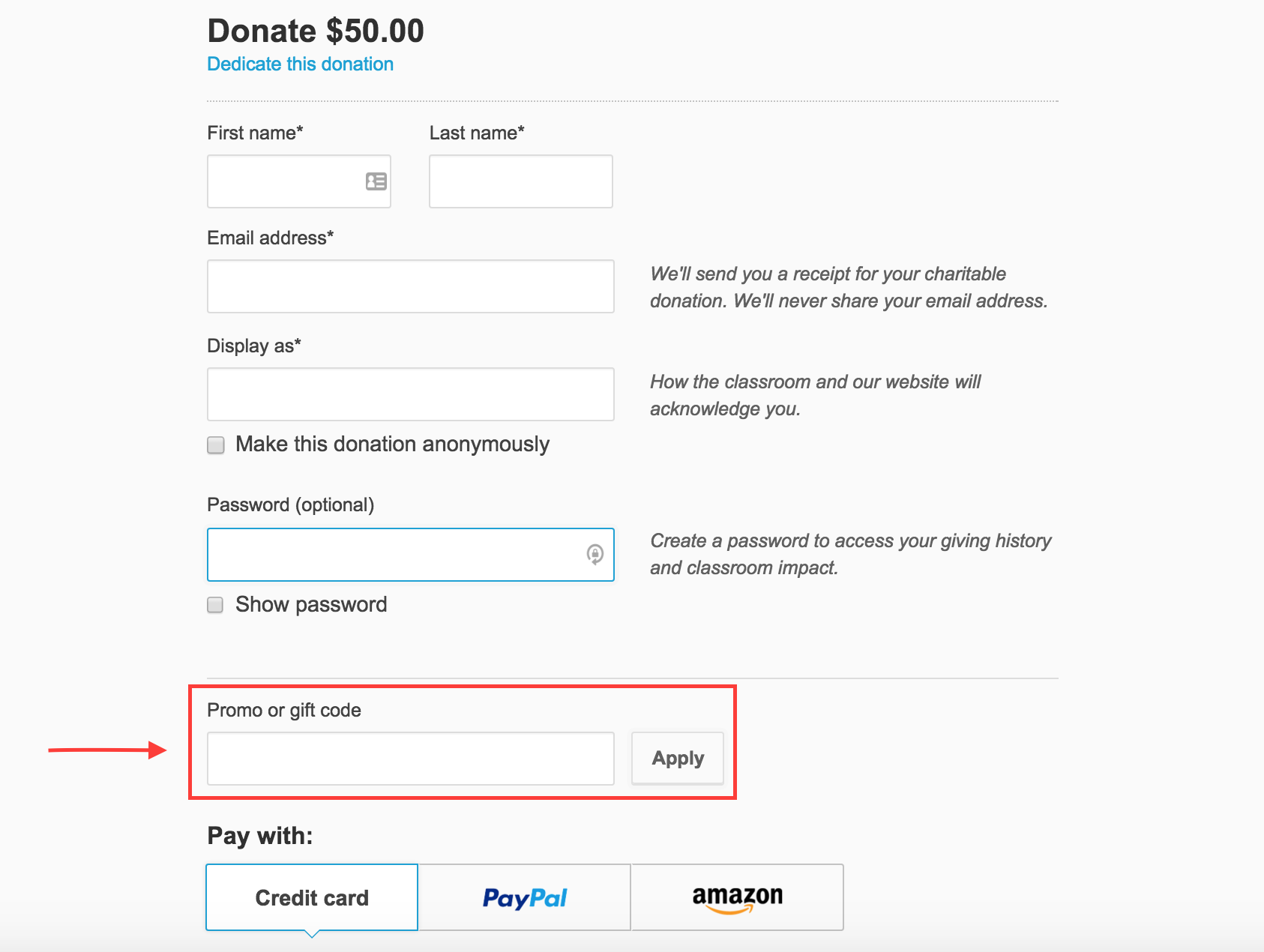 Additional info:
Gift card redemptions, donations made with account credits, and checks cannot be matched.
Promo codes may limit how many dollars can be matched per donor.
Every promo code has a defined end date.