Equity Focus Schools on DonorsChoose are schools where 50% or more of students are Black, Latino, Native American, Pacific Islander, or multiracial, and 50% or more of students qualify for free or reduced price lunch, the standard measure for school economic level. We rely on data from the National Center for Education Statistics (NCES) and MDR Education to determine which schools are Equity Focus Schools.
Projects from Equity Focus Schools will have a label indicating that the school meets our Equity Focus criteria: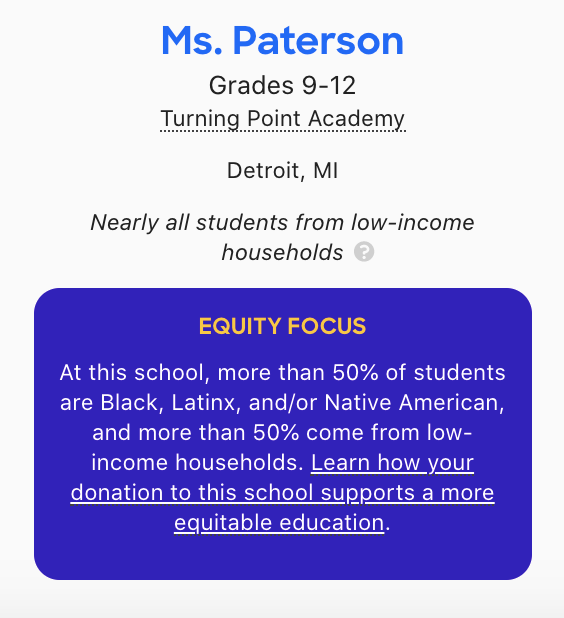 If you want to support projects at Equity Focus Schools, you can search for them by heading to DonorsChoose.org/donors/search and filtering by Equity Focus Schools.

To read more about DonorsChoose's Equity Focus, head to https://www.donorschoose.org/equity-focus. If you're a teacher wondering if your school qualifies, check out our other help center article.