Once you've come up with an awesome idea for the resources or experience you want for your students, you'll need to get a payment document (including either a price quote, invoice, or purchase order) for the expenses listed on your project - such as a licensing, subscriptions or online conference fee.
Payment documents are unique to each vendor. Teachers often need to call or email their vendor to get a payment document for their project. Below, you'll find a checklist of things your payment document should include. Each piece of information will help our team approve and fulfill your project if it's fully funded:
Official company letterhead

At least one form of vendor contact information (email address, physical mailing address, or phone number)

Itemized pricing for each part of your project's expense--don't forget important details like size and color, where applicable

Cost of shipping, even if the shipping cost is $0, and tax, if applicable

Date of the event or when the payment is needed by, if applicable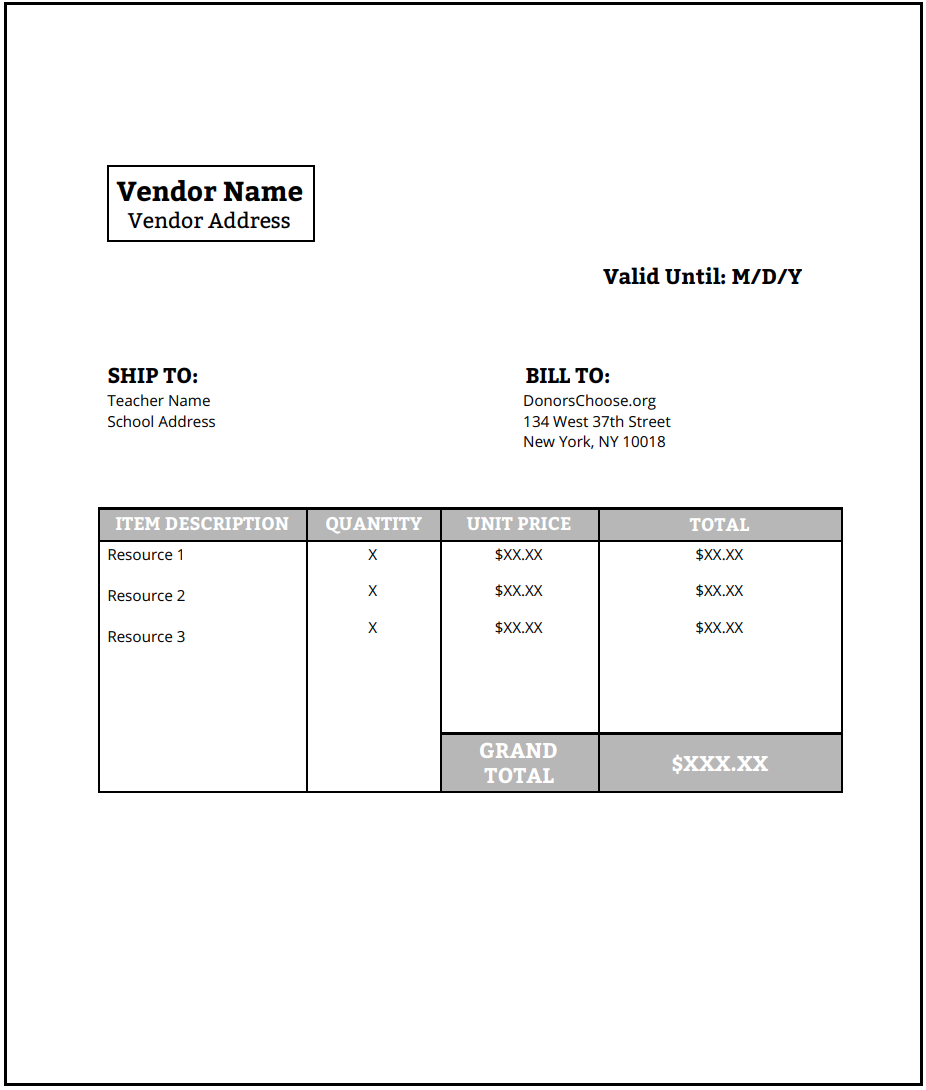 Once you've uploaded your payment document to your project, continue through the rest of the project creation process and submit your project for review.
Important note about project funding: If your project is fully funded, we'll ask you to upload an updated payment document. We ask that you send us an updated document as prices can change while fundraising for your project. This updated payment document is important to make sure your vendor is prepared for us to send a check. Find out more about what happens after your project is fully funded.