Adding a link to your public profile in your email signature helps you let everyone know about your projects! 
Example: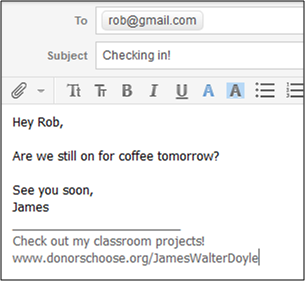 Select your email provider to learn how to add or update your signature:
Hotmail and Microsoft Outlook for Windows
That's not all--take your teacher page (and fundraising!) to the next level with these tips.