Choosing your order date
During summer break, you'll see the option to select an order date when you confirm funding for your fully funded project. You should select a date when your school is available to receive deliveries.
We'll place your order based on the date you select. We'll also email your principal that resources are on the way, just to make sure everything gets where it should during the summer.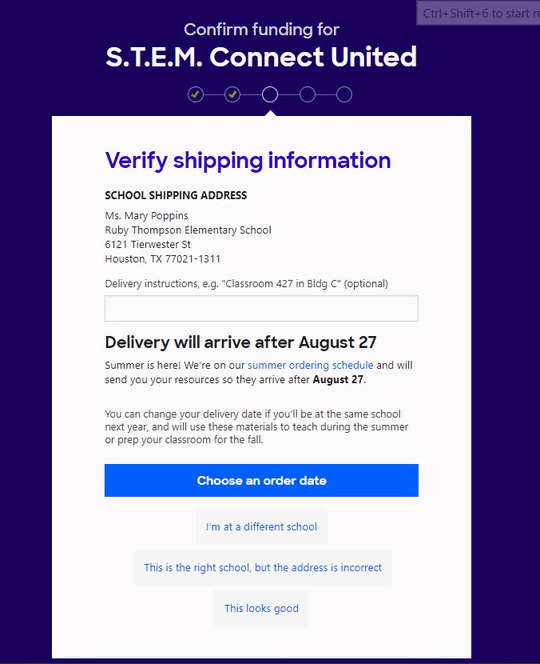 If your school is closed for the summer, you can select an order date at the start of the next school year. We'll order your resources at the beginning of the next school year so packages don't arrive at closed doors. Additionally, if your project is eligible for flexible shipping, then you can choose to have your items shipped immediately to your custom address.
For magazine subscriptions see this subscription schedule to find out when you'll get your magazines once your project is fully funded.
You can find the most up to date information about whether or not your resources have been ordered in your teacher account.
Moving to a new school next year?
If you're moving schools, update your school address in your teacher account under the 'Public info' section.
You'll have a chance to confirm your current school when your project is fully funded. Please make sure you select your updated school address so that your materials are shipped to the right school.